Roman Golovatsky
Back to People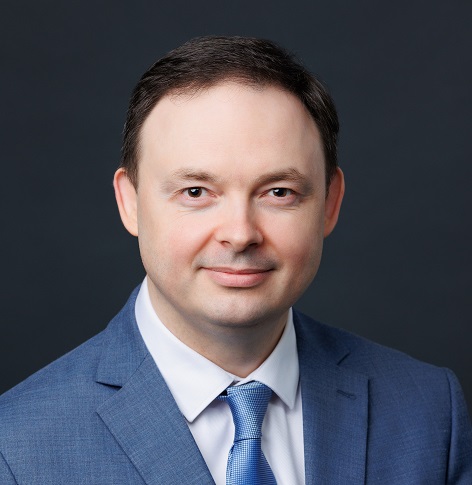 Roman Golovatsky focuses on civil, intellectual property and antitrust law, and advises Russian and international companies on a wide range of issues. He also possesses a wealth of practical experience in litigation and administrative proceedings and is a recognised expert in IP protection.
Roman's core practice areas include:
assistance in deals associated with the alienation of IP rights, the transfer of technology and software;
comprehensive support of franchising agreements;
IP mapping, legal due diligence and advice on documenting relations associated with the creation, implementation and use of software and other IP, including protectability and rights clearance;
registration of IP rights (registration of trademarks, computer programs and databases) and disposal of IP rights (alienation of exclsuive rights, licences, franchises, pledge of exclusive rights);
assistance and advising in e-commerce;
personal data advice;
advertising law violation disputes;
domain disputes;
patent disputies, disputes related to the protection of trademarks and other identifications, software disputes, other IP-related disputes;
disputes relating to the denial of access to information resources on the Internet;
litigation undertaken as part of administrative proceedings of the Federal Antimonopoly Service of Russia, the Federal Service for Intellectual Property of Russia (Rospatent), the Federal Service for Surveillance on Consumer Rights Protection and Human Wellbeing of Russia (Rospotrebnadzor), and the Federal Service for Supervision of Communications, Information Technology and Mass Media of Russia (Roskomnadzor);
representing clients before the Intellectual Property Rights Court;
prevention of IP squatting, prevention of the spread of counterfeits, IP protection during the movement of goods across the customs border of the Russian Federation; and
advice on antitrust law issues, including procurement and tendering and unfair competition.
Roman possesses extensive litigation practice on traditional business disputes. He participates in litigations, including preparing litigation strategies and participating in court hearings in courts of all instances.
Roman is a registered patent attorney (registration number 1970) specialising in:
trademarks and service marks; and
computer programs, databases and integrated circuit topographies.
Roman focuses on the development and practical implementation of comprehensive defence measures for intellectual property owners and of identifications in Russia and the CIS, including measures to combat the illegal import of goods containing intellectual property. To this end, he interacts with the customs authorities of Russia for the purpose of intercepting the illegal import of counterfeit products to the Russian market.
Roman also participates in litigations related to protecting patent rights, trademark titles, copyright and neighbouring rights. He is actively involved in legal investigations of cases related to violations of antitrust legislation, advertising legislation, and interacts with the law enforcement authorities on the prosecution of violators under administrative and criminal liability.
Roman is recommended in the area of intellectual property and dispute resolution by Best Lawyers and Chambers.
Education
Academy of the World Intellectual Property Organisation, training programme, 2003

Internship on the Civil Liberties International Law programme in Brussels and Strasbourg, 2002

Yaroslav-the-Wise Novgorod State University, Law Degree, 2002


Languages
English
Russian

Experience
Advising an oil products selling company in connection with the due diligence of a Russian startup related to the development of a digital solution for automating fuel stations. The project included an in-depth study of the entire chain of intellectual property right ownership, focusing on the terms and conditions for using open source libraries, as well as on the verification of the proper documentation of contractual relations with software developers for the entire product development period
Advising a Russian IT company developing maps and guidebooks as part of the development of the concept of coordinating the management of the company's exclusive rights to its software, databases and know-how
Advising an international media distributor on a complex multijurisdictional due diligence project for a fast-growing AI startup, which included an analysis of the blurred structure of ownership of exclusive intellectual property rights in several jurisdictions where the ownership of rights was determined through an in-depth analysis of the product code base

Advising an IT corporation in Russia in connection with full-scale legal due diligence of the counterparty's intangible assets as part of a transaction aimed to acquire them, as well as the acquisition of a share in the authorised capital of companies belonging to the counterparty's group, including a study of the software code base, registration of all documents for the purposes of proper registration of intellectual property rights with the counterparty, as well as the preparation of the transaction documents in the part related to settling intellectual property issues

Advising a US computer game developer in connection with planning and documenting business models and agreements for operating an online gaming platform, including advising on e-commerce and compliance issues in the Russian Federation
Representing a US multinational consumer goods company in a series of litigations in various cities of the Russian Federation on trademark protection cases
Representing a Russian software developer during a lawsuit to protect the rights to an online platform
Representing a Russian airline in the Intellectual Property Rights Court in a dispute on the early termination of the legal protection of a trademark due to its non-use
Carrying out comprehensive work to bring the business processes of a Belarusian IT startup in line with the requirements of the European Union General Data Protection Regulation (GDPR), including the development of documents, conducting GDPR training for company employees, assessing the applicability of legitimate interest as a basis for processing personal data and terms of personal data storage, providing advice on the choice of legal and technical measures to ensure personal data protection
Representing a multinational company in a series of administrative proceedings initiated by the Federal Antimonopoly Service in respect of cases related to compliance with advertising laws
Career
2022-present

Legal Director, Denuo

2006-22

Associate, Senior Associate, Legal Director, DLA Piper (St Petersburg)

2002-06

Legal Counsel, Gorodissky and Partners (St Petersburg)
Professional memberships
Federal Antimonopoly Service of Russia

Member of the Expert Council on the Application of Legislation on Advertising and Protection from Unfair Competition

Eurasian Economic Commission

Member of the Working Group of the Board for the Development of Rules on the Inclusion of Royalties in the Customs Value of Imported Goods