Vladislav Mazur
Back to People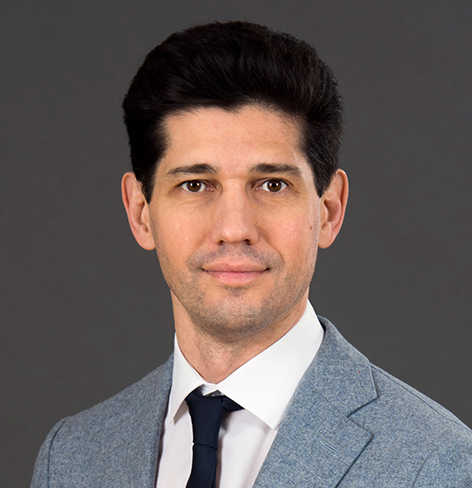 Vladislav Mazur advises clients on a wide range of labour matters in connection with managing, restructuring and terminating company-employers' activities, including individual and mass dismissals of employees. Vladislav has extensive experience in collective and individual labour litigation and dispute resolution matters.

Vladislav's experience also includes advising clients on internal fraud matters and internal investigations into violations of anti-bribery laws, conducting anti-corruption seminars for clients' employees, and providing assistance in the development of efficient compliance programmes.

Vladislav also advises clients on a wide range of corporate law matters, including mergers and acquisitions, corporate governance and restructuring.

Vladislav is recommended in the area of employment law and compliance by Legal 500 and Pravo-300.

Education
Russian Foreign Trade Academy, Law Degree, 2001


Languages
English
German
Russian

Experience
Advising a US oilfield services company in connection with conflict dismissals and in a series of litigations with several employees of the company who prior to the dismissal attempted to abuse their labour union and election commission rights
Advising a multinational IT service provider on litigation in connection with the payment of a large bonus upon the dismissal of a key executive of a Russian subsidiary
Advising a German chemicals company on terminating employment relations with employees in Russia, including developing a dismissals strategy, identifying protected categories of employees, assessing preferential rights, determining the compensation package, preparing necessary documents and assisting in negotiations with employees
Advising a multinational hotel chain operator on disciplinary sanctions matters, including dismissals on disciplinary grounds in relation to several executives for violating the company's privacy and anti-harassment policies
Advising a multinational toys producer in connection with the suspension of the company's operations in Russia and the termination of employment matters in the Russian subsidiary, including preparing all necessary documents and participating in negotiations with employees
Advising a Chinese IT investment holding on labour and migration legislation in relation to the Russian subsidiary, including formalising labour relations for office and remote employees, renumeration and other matters
Advising a US pharmaceutical distributor on the agency labour model, alternative engagement practices and the associated legal risks
Advising a US IT startup in connection with the relocation of employees, including a legal analysis of potential models of restructuring relations with employees and the preparation of all necessary HR documentation
Advising an international airline on agency labour practice and employment of various categories of personnel matters (including foreign pilots and crew members and Russian ground personnel) in connection with the potential establishment of an air base in St Petersburg
Advising a Russian shipping company in connection with crewed or bareboat charter and possible risks associated with legal restrictions of agency labour employment practice
Advising a multinational hospitality company on the organisation of international sports events in Russia, including the XXII Olympic Winter Games in Sochi in 2014
Presentations
Vladislav is a frequent speaker at events and conferences related to Russian employment and anticorruption framework.
Career
2022-present

Legal Director, Head of Employment, Denuo (Moscow)

2010-22

Legal Director, Head of Employment, DLA Piper (Moscow)

2005-09

Senior Associate, DLA Piper (Moscow)

2001-05

Associate, EY Law (Moscow)

2000-01

Paralegal, EY Law (Moscow)