Alexander Sergeev
Back to People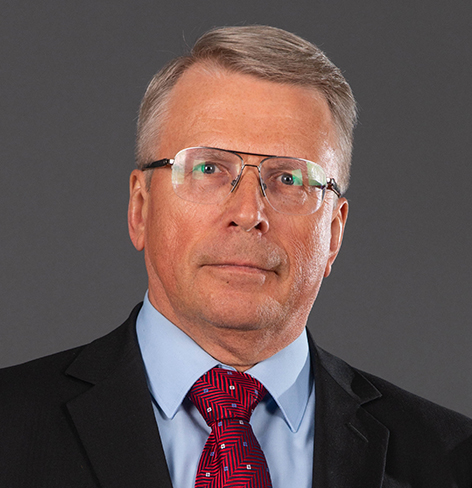 Alexander Sergeev, Doctor of Law, is a recognised expert in the area of civil law and intellectual property regulation.

In addition to scientific and educational activities, Alexander Sergeev has been advising private companies and organisations for over 25 years. He has represented his clients' interests in courts of various instances, including the Constitutional Court of Russia, the Supreme Court of Russia and the Higher Arbitrazh Court of Russia, both as a representative of the parties and as an expert. Alexander has acted as an expert on Russian law in international and foreign arbitration and state courts on several occasions.

Alexander is a member of a number of scientific, advisory and editing councils; in 2000-10 he sat as a member on the expert council to the Supreme Personnel Review Board of the Russian Federation. Alexander is the President of the International Court of Arbitration UST (St Petersburg) and a judge of the International Commercial Arbitration Court at the Chamber of Commerce and Industry of the Russian Federation and of a number of other courts of arbitration.

Alexander has been conferred a number of national awards for merits in scientific and scholastic activities. In 1996 he was recognised as the Best Lawyer of St Petersburg and awarded a prize "For merits in legal science." Alexander has been awarded the Order of Friendship, the A. Koni medal, a medal in Commemoration of the 300th Anniversary of St Petersburg and others. He has been awarded the title of "Honoured Worker of the Higher School." He is also recommended in the area of dispute resolution and intellectual property by Best Lawyers.

Education
St Petersburg University, Doctor of Law, 1990

St Petersburg University, PhD in Law, 1982

St Petersburg University, Law Degree, 1979


Languages
English
Russian

Publications
Alexander is the author of over 180 scientific works, including 16 monographs on civil, copyright and patent law issues. He is a co-author and editor of a three-volume textbook on civil law, the editorial board of which received the highest award of the Association of Law Schools and Departments of Russia for creating the best national textbook for law schools, and in 2002 he received the award of the Russian government in the sphere of education (State Award). Alexander is a co-author and editor of the Commentary to parts one, two, three and four of the Civil Code of Russia, and the author of a fundamental monograph entitled "Intellectual Property Rights in the Russian Federation". Since 1992 he has been participating in the drafting and analysis of numerous legislative acts in Russia as well as laws and by-laws of St Petersburg.
Career
2022-present

Counsel, Denuo

2006-22

Counsel, DLA Piper

2015-present

Director of the civil law and civil procedure department, Branch of National Research University Higher School of Economics in St Petersburg

2006-15

Director of the civil law department, St Petersburg State University of Economics

1992-2006

Director of the civil law department, St Petersburg University