Oksana Derevyanko
Back to People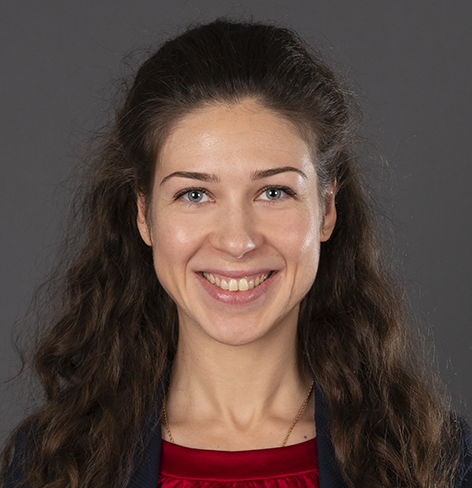 Oksana Derevyanko advises clients on various aspects of real estate, construction, utilities, town-planning, labour and environmental legislation.

Oksana has participated in a number of greenfield projects in St Petersburg and the Leningrad Region and was also involved in negotiating investment agreements between investors and the state and municipal authorities at different levels in other regions. Specifically, in 2008 Oksana supported an investment project to be implemented by a strategic investor in Voronezh, Russia and participated in negotiations with the governor and the administration of the Voronezh Region.

Oksana has been recommended in the area of construction, environmental law, labour and employment, and real estate by Best Lawyers.

Education
St Petersburg University, Bachelor of Law, 2006


Languages
English
Russian

Experience
Oksana has worked on development projects aimed at the subsequent construction process, including advising clients on creating and developing reclaimed lands and artificial land plots.
Oksana is regularly involved in conducting legal due diligence for real estate transactions.
Oksana has conducted a number of land buy-out projects in St Petersburg and the Leningrad Region. She also frequently advises clients on issues concerning the buy-out price and the proportionality of the land plot to be bought out. Oksana has also been involved in litigation related to a land plot buy-out by one of the largest pulp and paper mills in Russia. The final court decision on the case was to the satisfaction of the client in all respects.
Oksana also has experience in structuring, drafting and negotiating general contractor agreements, design and development agreements, including structuring agreements in accordance with FIDIC norms. She advises on the development of town-planning documentation and on obtaining permits required in this regard.
Oksana worked on a number of projects devoted to developing the hospitality business in St Petersburg and Sochi. In addition to her work on hotel management agreements Oksana elaborated a draft law on mini-hotels in St Petersburg and prepared guidelines for investors, containing the fundamental legal requirements and conditions related to investment in the building and the reconstruction of hotels in St Petersburg (upon the request of the Committee for Investments and Strategic Projects of the Government of St Petersburg).
In her professional activity, Oksana additionally focuses on the protection of the clients' rights under labour or labour protection legislation. Oksana has advised on a number of labour audit projects. Her work in this area also includes advising clients on issues involving the interrelation between employers and trade unions.